Hello Good People!
I hope this newsletter finds everyone well. It's been sometime since I've sent our last newsletter due to life. Please remember that you can always check the website for upcoming dates at www.BrickFieldsMusic.com
In this letter I'm going to share a new video with you that we all recorded on "Fayettetunes" at Fayetteville Public Televison as well as some upcoming show dates, special events and Summer Festivals and Concerts.
We were honored to be guests on Fayettetunes this past week where we shared four songs. Two Brick Fields Classics ("On The Vine" and "Talk About The Weather") and Two Brand New Songs ("Anyhow and Sofia").
I've been doing quite a bit of songwriting lately and we've been collaborating as a band to create some beautiful compositions. I'm excited to share some of them with you in the near future. Chris has also brought a new song to the table. If you are ever at our Wednesday night blues therapy sessions, then there's a chance you are hearing these songs in the works.
So far we've released "Put Your Armor On" and "Something In The Water". Now you can hear "Anyhow" and "Sofia" on this video. Please enjoy and share the link through email or social media with your friends. Here's the link:
Brick Fields LIVE on FAYETTETUNES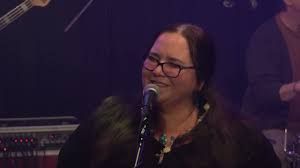 Special Events:
April 29th Eureka Springs, AR "Feast With The Beast" @ Turpentine Creek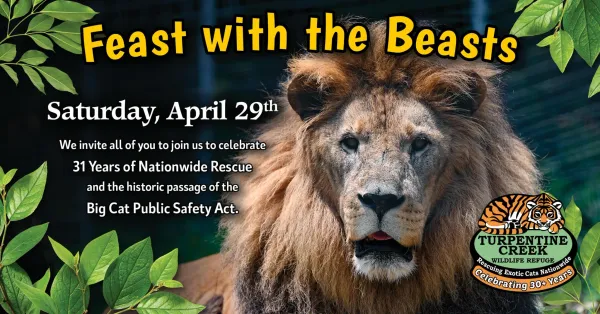 April 30th Elm Springs, AR @ Elm Springs United Methodist Church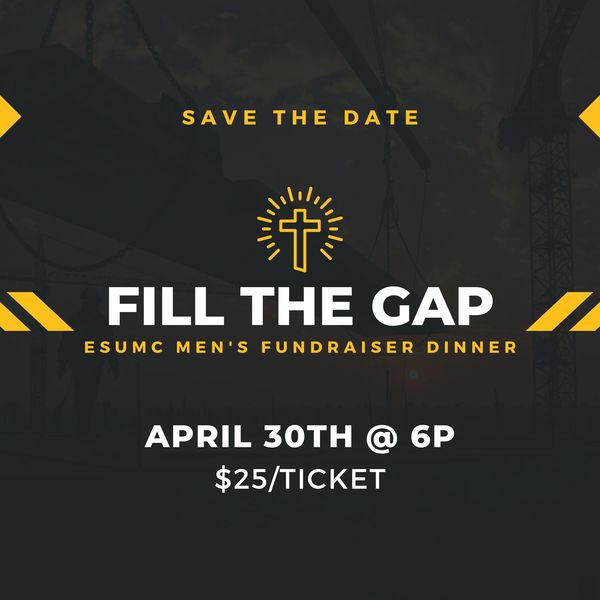 UPCOMING Brick Fields Blues Therapy Group DATES
May 5th Eureka Springs, AR @ The Rowdy Beaver Tavern 7PM
May 9th Fayetteville, AR @ Elks Lodge 6PM (Guests Welcome)
May 11th Cookson Village OK @ The Deck 7PM
May 19th Silome Springs, AR @ The Park House Kitchen 7PM
EVERY WEDNESDAY!!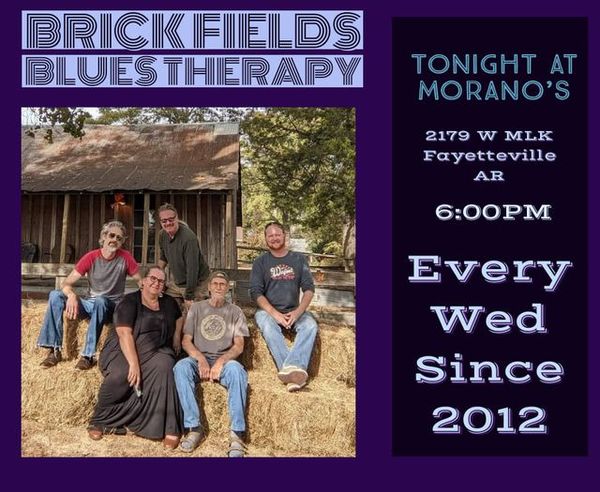 SPECIAL SHOWING: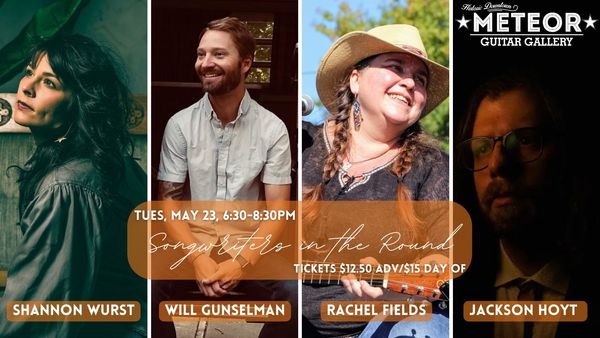 May 23rd Bentonville, AR @ The Meteor Guitar Gallery 6:30 (Meteor Guitar Gallery presents Songwriters in the Round: A showcase of regional talent, hosted by Lacy Hampton and Samantha Hunt!
May is our 3rd event and first that will not be on a Third Thursday, but on the following Tuesday.
May Features the songwriting and voices of Rachel Fields, Shannon Wurst, Will Gunselman, and Jackson Hoyt.
Join us for a night of storytelling through music in a LISTENING ROOM environment. We give the stage and space to musicians to really connect with the audience and share their craft in a meaningful way. See you in May!)
MARK YOUR CALENDAR
UPCOMING SUMMER FESTIVALS AND CONCERTS
June 3rd and 4th EUREKA BLUES FESTIVAL : Brick Fields Blues Therapy Group in Basin Park on June 3rd @ 2PM then on June 4th @ 5PM and 7PM Speakeasy Listening Room with Brick Fields Duo and Wine Tasting
RAILYARD LIVE CONCERT AT BUTTERFIELD STAGE
Brick Fields Blues Therapy Group with Handshake Saints at The Railyard @ Butterfield Stage in Rogers, AR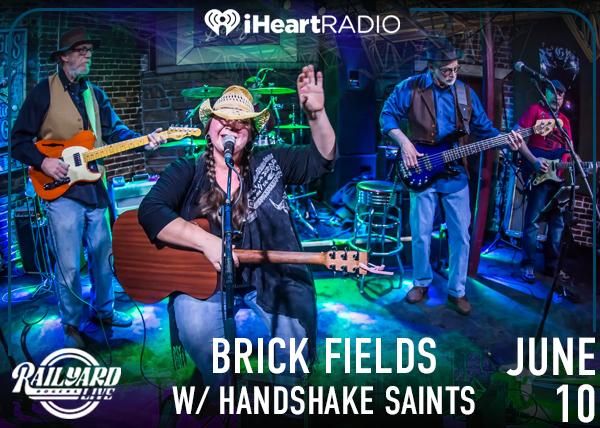 OZARK MOUNTAIN SOUL FEST AT THE FARM IN EUREKA SPRINGS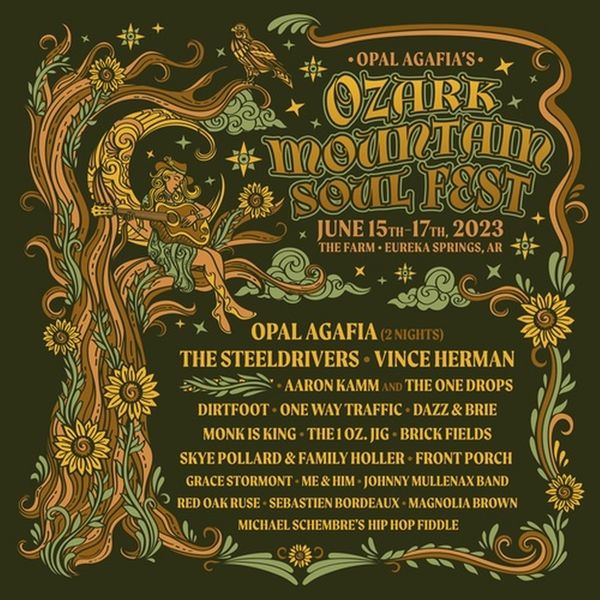 ----------------------------------------------------------------------------------
HOPING TO SEE YOU ALL SOON!
As Always your support is always a blessing and helps continue the music. If you feel led to do so you can make a donation to Brick Fields here:
Or visit our store and see all of the handmade merch and music merch available for sale. Lots of great gifts for friends and family to choose from:
BOOKING:
Brick Fields are available for Private Parties, Festivals, Concerts and Special Events. Contact : brickfields@brickfieldsmusic.com
Call or text: 479-225-4831
May God bless you and yours!
Truly,
Rachel