Hello Good People!
First of all we'd like to thank each and every one of you for your prayers, love and support through these tough times. 
Larry has completed his radiation treatments and all blood work came back better than good!! He is feeling much better and has started back to work as of last week. We're all glad to have him back in the mix adding his touch on the music, holding down the groove and making it sound good. We got through, but It's been trying without him.
THIS WEEKEND!!
FRIDAY NOV 5TH 7PM
THE METEOR GUITAR GALLERY IN BENTONVILLE, AR
We are so happy to be a part of this show featuring NWA's Blues Bands. This will be the place to be on FRIDAY NIGHT NOV 5th! Featuring four local Blues Challenge winners and introducing the newest residence of the music community in NWA, Rd Olsen.
It's a "Mini Blues Festival" in Bentonville, at The Meteor Guitar Gallery!!!
Here's the lineup for the show!
•7:10-7:40
Gary Hutchison & Ralph Hert
•7:50-8:45
Buddy Shute & The Motivators
•8:55-9:50
Brick Fields
•10-10:55
Jeff Horton Band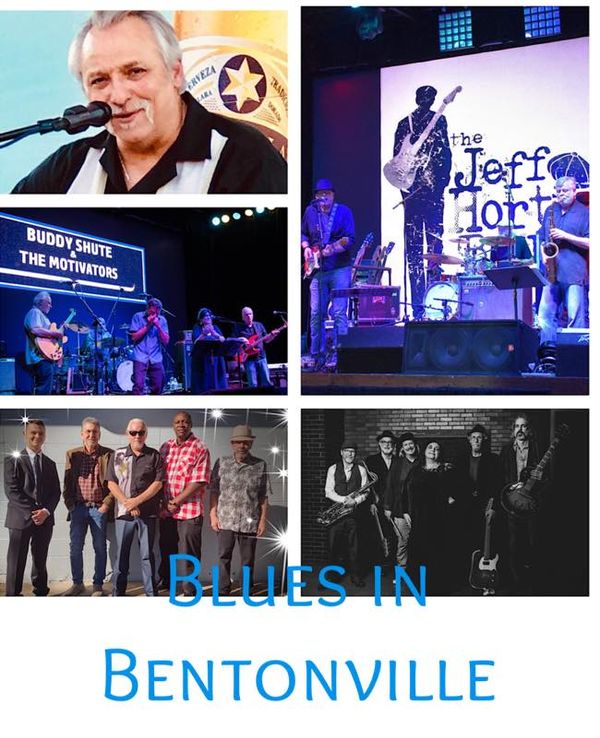 SATURDAY NOV 13TH
THE WRECKED CANOE IN CLARKSVILLE, AR 6PM
I'm looking forward to playing The Wrecked Canoe in Clarksville, AR on SAT NOV 13th! This is a great restaurant run by friends of mine who I've not seen in a long time. Larry, Chris and I will be playing an acoustic show for you and your family. Dinner, drinks and music! $5 cover. 6PM to 9PM 
SUNDAY NOV 14TH
EUREKA SPRINGS UNITED METHODIST CHURCH 5PM
Come join us for food and gospel music at ESUMC in Eureka Springs, AR!
SUNDAY NOV 21ST
THE GRAVEL BAR IN EUREKA SPRINGS, AR 5PM!
Yay! Back in Eureka! You have all been asking when we'll be in Eureka this year, well this is it! With all that's been going on, festivals have been cancelled and venues have not been have very much live music. This is the first and last show of the year for us in the town area of Eureka Springs. Mark your calendar and make your plans now.
PRAYER BRACELETS AND JEWELRY!
Since Larry has not been well and not working the past 6 months or more, I've had to get creative on other ways to bring in income and I've had fun doing it. I'm still far behind and still playing catch up but those of you ordering my homemade products have helped out huge!!
I take donations for these prayer bracelets. They come with homemade beads, macrame hemp and a prayer card. They make a great gifts. If you'd like to order some just email me at brickfields@brickfieldsmusic.com Subject: Prayer bracelets. Also, please check out my facebook page and online store of essential oil products, tie dye and blues therapy jewelry: BLUES THERAPY STUFF
Hope to see you all soon!
God bless you and yours,
Much love, 
Rachel
Hello Good People
 It's been a while since my last newsletter.. I pray that you all have been well and keeping the faith.I'm going to briefly fill you in on some upcoming shows this month and also on how Larry is doing.
UPCOMING SHOWS
LITTLE ROCK, AR
First, this weekend I will be joining my friends "Fonky Donkey" at The Four Quarter Bar in Little Rock Friday September 3rd from 9PM to Midnight. Find out more here: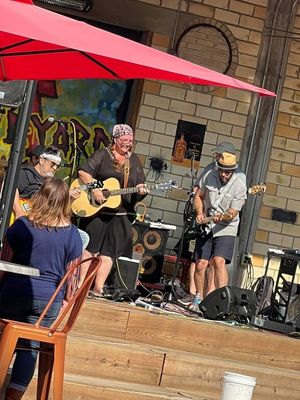 TONTITOWN WINERY
Myself and Chris Parker will be at Tontitown Winery in Springdale, AR on Saturday September 4th 6:30-8:30 in the wine garden. Find out more HERE
BLUES, BREWS & BITES FESTIVAL
I'll be with my Diva Sister's "Divas On Fire" in Topeka KS on Saturday Sept 11th along with The Nace Brothers, The Cate Brothers and The Josh Garret Band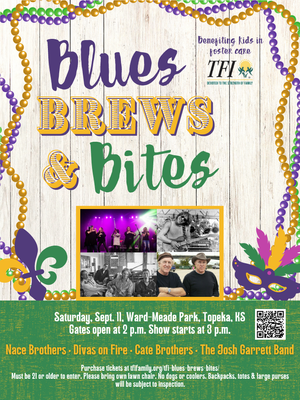 ON THE DECK AT COOKSON VILLAGE
Blues Therapy Group will be at Cookson Village on Lake Tenkiller in Oklahoma on Friday Sept 17th from 7pm to 10pm. This will be our last night at Cookson for the season. Hope to see you next year!!
BBB
I Read where Bikes, Blues and BBQ may have been cancelled this year. If our dates are still on for that weekend I'll send them out in another Newsletter.
BREN'S PORCH in EUREKA SPRINGS
We will be at Bren's Porch in Eureka Springs, AR on Saturday Sept 25th starting at 6:30PM. If you've never been to Bren's house concerts in Eureka then you must go. It's a great time. There is typically a potluck and BBQ. I'm not certain on the situation now with covid concerns. I do know you should bring a lawn chair and your coolers. To find out more about this event go to: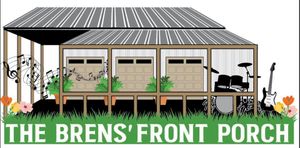 FYI:
THE CANE HILL FALL FESTIVAL HAS BEEN CANCELLED 
NEW T's NEW CD's
I've made some new fall T-shirts and jewelry. I'd also like to remind you guys to order the new releases. Although CD's may be becoming a thing of the past, like beanie babies, you never know when they might come back around and you'll be happy to have one. Please order one for your friends who still use CD players like me!
CLICK ON LARRY'S SMILING FACE TO CHECK OUT THE STORE AND ORDER YOUR TSHIRTS AND CD's! SMILE FOR THE CAMERA LARRY!!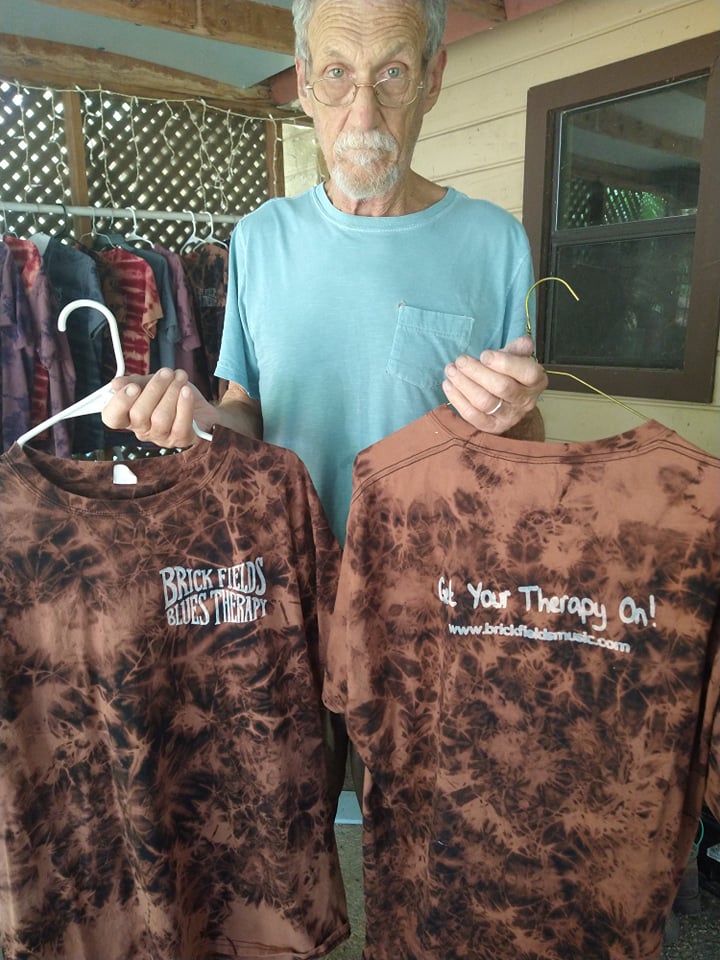 UPDATE ON LARRY:
Thank you everyone for your prayers and gifts and love. Larry is battling prostate cancer. Although he's stopped playing music, he has been in good spirits, spending time with family and living life to the fullest here on the homestead. We are both faithful knowing that our lives are in the HANDS of The ALMIGHT POWERFUL GOD!.
We have begun making trips to Tulsa for Dr appointments and will begin chemotherapy in a few weeks. He's also using teas and some alternate medicine here at home. Please keep Larry in your prayers. We pray that you all are healthy and happy and walking in faith through these tough times. 
May God bless you and yours,
Thank you,
Rachel
Hello Good People!
Those of you who follow on Facebook already know that the past few weeks have been difficult. Those who do not, this will be news to you.
Two weeks ago we had quite a scare. Larry seemed to be in stage 5 kidney failure and the numbers showed that he may not make it for much longer. Our faith was tried and it took me a few days to begin a prayer chain outside of our close praying family circle. 
Through Prayers, good Dr's (such as our own Hunter Judkins!), God's guidance, the right blend of herbs and nutrition Larry quickly went from chronic to acute in just a few days. Once the prayers kicked in we saw a real difference.
He's been home a week tomorrow and we have been going to follow-up appointments with many more to come. The root issue has yet to be determined but we are believing that God is certainly healing him through many avenues. Please continue your prayers or begin them if you are just hearing this.
Larry will retire for short time to get well, but the band and myself will continue as many shows as possible. We had three this past week and it was certainly a challenge but the music will go on.
This coming week we'll be at Morano's in Fayetteville, AR for Blues Therapy on Wednesday. For now on every Wednesday from 6 to 9 is still happening!
I have been a bit overwhelmed but will do my best to keep you informed as much as possible.
Friday May 14th the band and myself will be at Tontitown Winery from 7 to 10PM in Tontitown just outside of Springdale, AR.
It's difficult for me to continue Sunday services and some duo gigs without Larry. Chris or Vince will be filling in on some of the duo shows. Sunday services at Elm Springs will be up in the air for a bit.
Please continue with your prayers.
Much love to all of you!
Rachel and Larry
Hello Good People!
I pray you're all well!
Here is an update on our upcoming album and CD Release Concert:
UPDATE:
We are planning an in-studio CD release concert that will be broadcast on-line. Due to Covid restrictions there will be a small in-studio audience. We hope to provide a safe place, some food and a concert for folks who are in need or hurting. I'm hoping you can help me make our list of invites. Here is how:
ENTRIES:
If you know of any individuals or if you yourself are in need of healing, basic needs or therapy who may be blessed by a live concert of Gospel Music I am asking that you email us with your stories: Send these emails to: therapy@brickfieldsmusic.com Subject: THERAPY!

I know we have had some very dedicated listeners over the years. Some of you have been around 20 years or more, since before Larry and I met. I would love to hear from all of you. How has the music affected your lives over the years? When did we meet? Please send your stories. I'd like to include some of them into this project in some form or fashion. I would also love for some of you to be special guests at this event. 
CD Progress:
We have completed the recording and are in the mixing and mastering process. The album will be titled "In The Garden" and features the Blues Therapy Group: Kevin Bonner, Chris Parker, Hunter Judkins, myself, Larry and also Vince Turner who has been doing an excellent job filling in since we lost our dear friend and bandmate Hoobie. This album is dedicated to his memory.
My children Riley and Sally are also lending their vocals on the record and we have included some special guests including Jason Smith on trombone.
The record was recorded at Crisp Studio's by engineer Darren Crisp in Fayetteville, AR who is also co-producer along with the band and myself. 
The cover art is in the works by my friend and artist Chyna Cat and I'm excited to see what she comes up with.
LABOR OF LOVE
The album has been a labor of love. Since times are tough everyone has been donating their time. Your gracious donations will help with getting the hard copy printed and distributed and also help with some of the recording costs.
Thank you for your prayers and to our friends who have donated so far!
Andy Green, Shirley Anawaty, Jessica Carroll, Max Templin, Norma Ely, Ina Eves, Laura owens, Laura Downing, Julianne Brauning, , Richard Reynolds,Robb McCormick,Debbie Diamond, Bruce Allen, Brandon Williams,John Belverade, Brenda Knox, Jilliann Guthrie
The date for the broadcast has not been set yet. As of now, we plan to pre-record the event with Jamie Anawaty and Darren Crisp teaming up on the production on May 1st. Please send your story entries in by mid-April if you or someone you know would like to take part.
May God bless you and yours!
 Rachel